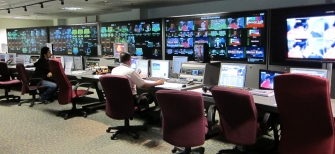 Broadcast Division
Digistar has a strong reputation for its experience and reliability in designing, supplying, supervising and installing quality and specialised Broadcast systems. With its proven track record and versatility in the industry, the group is able to design and install systems that meet client's requirements while reducing cost without compromising on quality. Backed by qualified and experienced engineers, Digistar has the capabilities to meet even the most complicated demands.

Digistar has done many Broadcast projects in Malaysia and the notable ones include Radio Television Malaysia (Malaysia's national TV station) and Astro Malaysia (Malaysia's premiere satellite TV and Radio provider).

Digistar continuously invest in training its staff force to be well equipped with the latest tools and industry knowledge. With such dedication, Digistar hope to steer ahead of completion and become a leader in providing Broadcasting and related solutions to the region.
Broadcast Technology
TV & radio broadcast system
Playout and transmission automation system
Media asset management system
Automated digital newsroom system
Non-linear editing system
Outside broadcast system
Archiving system
Studio production system
ENG & EFP camera system
Project management
Project planning and design
Workflow and system architecture
System analysis and integration
System installation and commissioning
System operation and administration training
Turnkey system and solution
Maintenance and support services